Foot reflexology in Berlin  
Where you are standing there is the center of the world           
We neglect our feet every day. We force them into tight shoes, stand on hard floors and stress them during sports. And our feet have to carry us for the rest of our lives. Treat your feet to a foot reflex zone massage.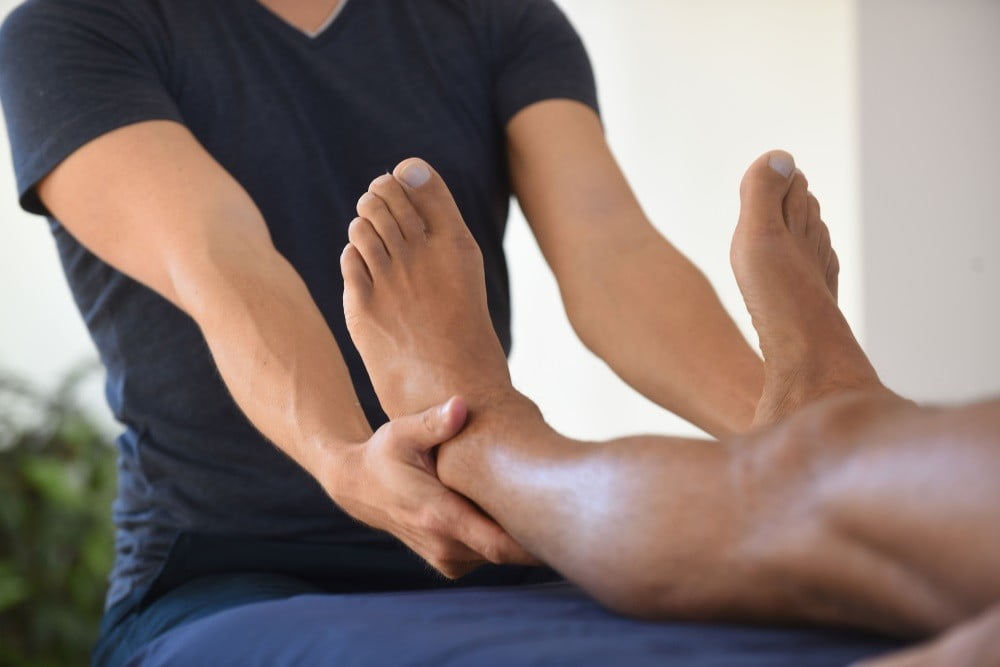 Many people think a foot massage is ticklish, the opposite is true. A foot massage not only relaxes the muscles in the feet and calves, but the whole body. It stimulates the reflex zones that are connected to the organs. If a reflex zone is noticeable, this often indicates a disorder in the organ structure and is often confirmed by the client. 
The foot reflexology therapy is ideally suited as a prophylactic treatment to help you stand firm against the adversities of everyday life. 
For many years I have been working with the foot reflexology therapy according to Hanne Marquardt, in which you tap your thumb through the foot sole. I like to combine the reflex zone massage with the Thai foot massage, which is characterized by long strokes through the sole of the foot. 
The treatment time is ideally between 30 and 45 minutes. The reflex zone massage can be excellently combined with a full body massage.